Fri. 19 Nov. / 7:30 pm / Karlovy Vary Municipal Theatre 
Fri. 19 Nov. / 8 pm / Čas Cinema
Sat. 20 Nov. / 8 pm / Čas Cinema

Exclusive pre-premiere of the latest film by Paolo Sorrentino.
The Oscar-winning director of The Great Beauty and the Karlovy Vary festival hit Youth presents a captivating, autobiographically tinged film set in the pulsating city of Naples in the mid-1980s. The main character of this love letter to Sorrentino's hometown and its distinctive inhabitants is seventeen-year-old Fabietto, who is approaching adulthood surrounded by his sympathetically madcap family and who is also a devoted fan of the football legend Diego Maradona.
SPECIFICATIONS:
USA / ITALY, 2021, 129 MIN., 15 +
LANGUAGE VERSIONS:
ITALIAN, ENGLISH AND CZECH SUBTITLES
DIRECTOR:
Paolo Sorrentino
STARRING:
Toni Servillo, Filippo Scotti, Teresa Saponangelo, Lino Musella, Alfonso Perugini, Luisa Ranieri
Karel Och's comment
This collaborative effort between the Karlovy Vary IFF and the Czech Philharmonic is based on the emotional experience that both leading institutions have long sought to impart on their audiences, meaning the captivating emotions offered by a masterfully performed musical composition or an amazingly shot film. And The Hand of God, a Netflix production by the greatly admired master Paolo Sorrentino, which is being presented exclusively on the big screen as part of Variations 2021, certainly fits the bill.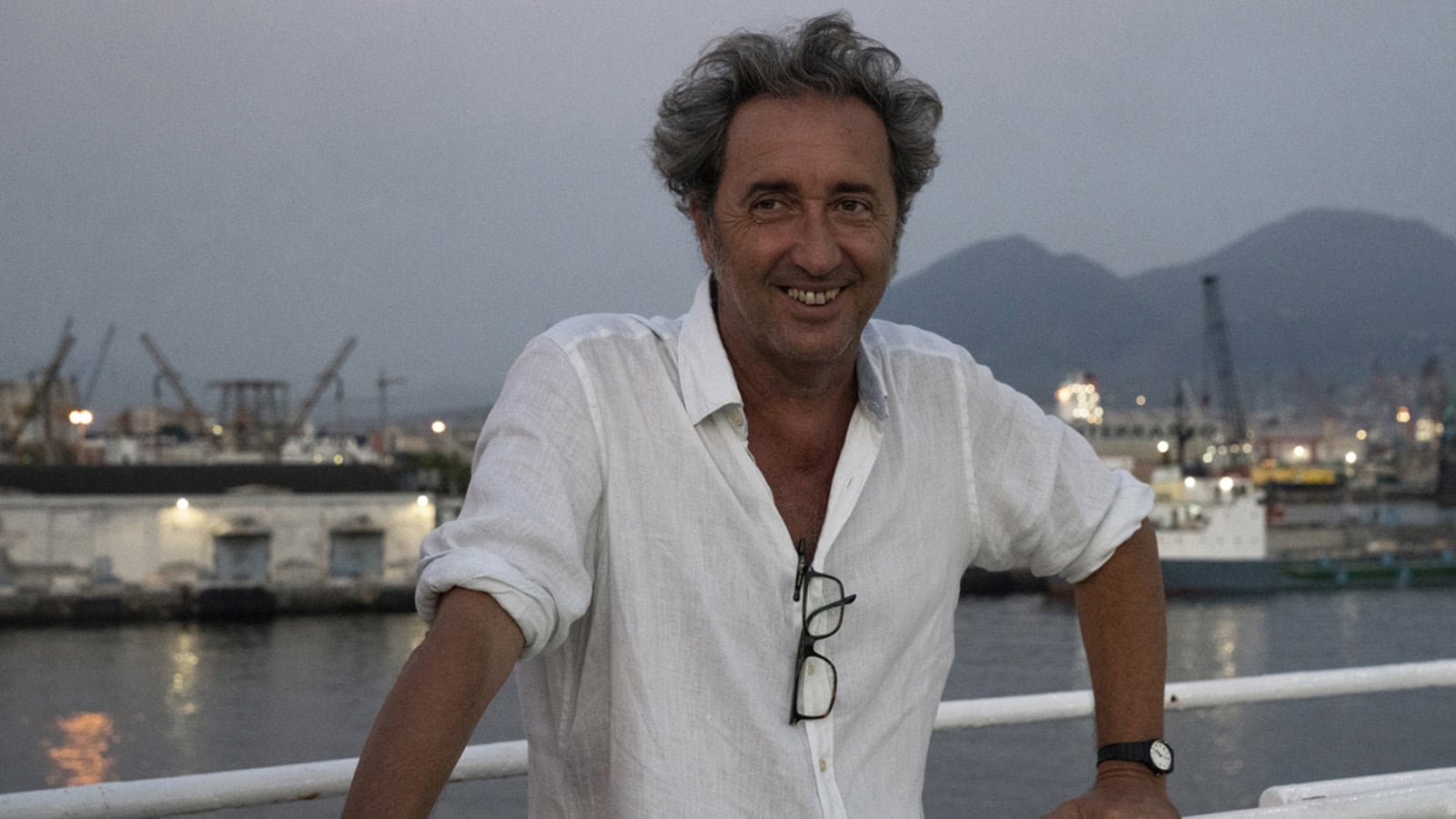 Paolo Sorrentino
Paolo Sorrentino (1970, Naples, Italy) began his career as a script writer for Neapolitan theater and film directors. In 1998, he shot the short film L'amore non ha confini (Love Has No Boundaries), which earned him numerous awards. His feature film debut One Man Up was shown in competition in Venice in 2001 and at KVIFF the following year. Since 2004, when he showed The Consequences of Love at Cannes, his films have been a regular feature in competition at the world's most prestigious film festival: The Family Friend (2006), Il Divo (2008; jury prize), This Must Be the Place (2011), The Great Beauty (2013, Oscar for Best Foreign Language Film), and Youth (2015). He was also behind the successful television miniseries The Young Pope (2016) and The New Pope (2020).